November 29, 2019
Posted by:

Zahid Chauhan

Category:

Campaigns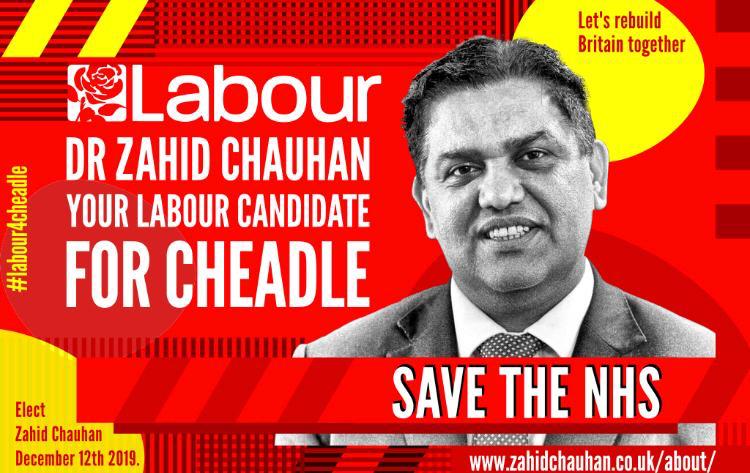 It has been of little surprise that the Labour Party has been under attack from the media big guns for the past week or so. After all, we are challenging the rich and powerful to a fight and they have come out fighting for the rich and powerful interest that own them.
It is important that we are able to get our messages over to the electorate in full, without media spin, and hustings give all parties the opportunity to do just that.
Over the next week we are attending hustings across Cheadle and I would love it for you to come and join the fun of the debate.
Remember that hustings are not just about the candidates or the policies we represent, they are also an opportunity for us to show the people of Cheadle what kind of party we are. That is a party that believes in equality and fairness, a family that believes in quality of life for all and a political and economic model that looks after the vulnerable, requiring wealthy individuals and corporations to pay just a little bit more to make sure those values are met by the society we live in.
Hustings are going to be at:
Saint Michael's Church in Bramhall on 29th November at 7PM
St Catherine's Church on Outward Road on 30th November at 6.30PM
Yeshurun Synagogue, Coniston Road, Cheadle on 2nd December at 7.45PM
The Hallmark Hotel on Stanley Road, Handforth on 3rd December at 7PM
Cheadle Hulme Grammar School on 4th December at 7PM
Saint Mary's Church on the High Street in Cheadle on 5th December at 7PM
Please share this information with your friends .
I'm looking forward to you joining us at the hustings or on the streets of Cheadle.