June 1, 2023
Posted by:

Zahid Chauhan

Category:

Mayoral Year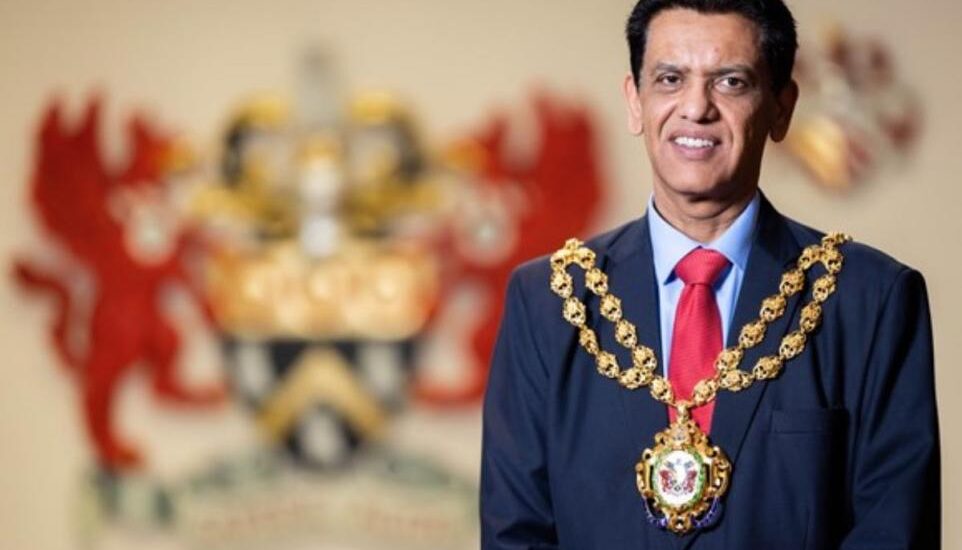 May 2023 marked a significant milestone in my life as I had the privilege of being elected as the Mayor of Oldham. It's one of the greatest honours of my life to become the Mayor and to act as Oldham's First Citizen. This esteemed position not only fills me with a sense of pride but also instils in me a deep sense of responsibility towards the people who call this town their home. 
Oldham, with its rich history, diverse communities and warm-hearted residents, is a place of immense potential. As the First Citizen of Oldham, I'm committed to using my Mayoral year to ensure that as many people as possible have access to the Civic Centre, the red carpets and the silverware that truly belong to the people of this town.
As I start my journey serving Oldham as Mayor I want to acknowledge that there is significant work to do, there are significant challenges that need addressing. My Mayoral year will fundamentally be about bringing people together, across communities, across neighbourhoods and individual towns. We are fundamentally a place that cares, a place that looks after one another, a place filled with generous and kind-hearted people

Honouring Oldham's Heritage
Oldham's roots run deep, from the Industrial Revolution to the present day, this town has seen remarkable transformations and has emerged as a vibrant hub of culture, creativity, and resilience. 
A town built on hard work and on innovation. We were at the forefront of the Industrial Revolution with people like John Platt, threetime holder of this Mayoral Office, putting Oldham on the map. His statue in Alexandra Park, a reminder of the amazing structural and engineering successes he achieved in Oldham. We were also at the heart of political and social change through amazing campaigners for justice like Annie Kenney, whose statue now graces Parliament Square as a reminder to continue to fight for what you believe in. That's what I do, fight for what I believe. 
As Mayor, I am dedicated to celebrating and preserving our rich history, promoting initiatives that showcase the contributions of Oldham's past and fostering a strong sense of identity among its residents.
Raising the Profile of Our Town
Oldham, though already a remarkable town, deserves to have its profile raised even higher. Together with local leaders and community members, I'm determined to showcase the unique offerings of Oldham to a broader audience. Whether it's highlighting our cultural festivals, supporting local businesses, or promoting our thriving arts and sports scenes, I believe that by showcasing the achievements of our town, we can attract opportunities and visitors who will contribute to its continued success.

Celebrating Diversity and Unity
One of the greatest strengths of Oldham lies in its diverse communities. We are a town that embraces people from all walks of life, cultures, and backgrounds. Throughout my Mayoral year, I aim to foster inclusivity and unity, working alongside community leaders, organisations, and residents to promote understanding, respect, and collaboration. Together, we will build a stronger social fabric that embraces diversity as a source of strength and inspiration.
I'm also striving to celebrate our diversity, to see it as our strength and an asset that we hold. So no matter our differences of religion, of background, or political views we are one in our hopes and wishes for the borough and its people. I will use my year to bring people together and to celebrate ALL of Oldham's communities. 
I hope that by bringing everyone together to kick off the start of this Civic Year we can build greater integration, better cooperation and build on the shared sense of pride we have in Oldham. I pledge to continue that approach throughout my Mayoral year – all communities of Oldham, all groups, all neighbourhoods – I will champion you and celebrate you as First Citizen of Oldham. 
Engaging with the Residents
A key aspect of my role as Mayor is to connect with the people of Oldham, listening to their needs, aspirations and concerns. 
It was a tremendous honour to have been named honorary warden at Oldham Parish Church, and I express my heartfelt gratitude to everyone who attended the Mayoral Sunday service. This position symbolises my commitment to serve the spiritual well-being of our community and create spaces for reflection, solace, and togetherness.

Over the course of the next 12 months, I eagerly anticipate meeting with residents, visiting neighbourhoods and engaging in dialogue that will help shape the future of our town. By actively listening and engaging in constructive conversations, we can identify opportunities for growth, address challenges and collectively work towards making Oldham an even better place to live, work and thrive.
I also want to use my Mayoral year to make a difference to as many local people as I can. To acknowledge that times have been tough for many people, that people do need a hand up, a bit of support and a sense of positivity and hope. I want to do that in a different way than other Mayors have done. 
This year my Mayoral fundraising will be used to give opportunities, give support and give a welcome boost to local people. It will also be used to showcase the generosity of spirit and giving of our donors. I've set up 'Truly Wished', a campaign to grant as many small wishes of Oldham people, Oldham groups and charities as I can. We have an official launch planned for the initiative in a few weeks time, so I'll share how you can be a part of 'Truly Wished' in my next post. 
I also have a wish that you can fulfil, I 'Truly Wish' for Oldham to thrive and to thrive together, helping each other, understanding each other and respecting each other. That true wish is what will drive me through this year and beyond.

As Mayor of Oldham, I am humbled by the trust placed in me and excited about the journey ahead. Oldham is a place brimming with potential and by honouring its heritage, celebrating its diversity, engaging with residents and raising its profile, we can build a stronger, more inclusive and prosperous community. 
Thank you for joining me on this adventure.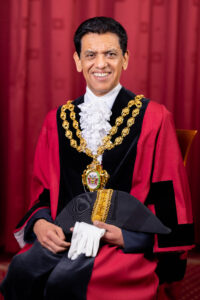 Best wishes
Zahid